Thank You
You have been added to our email list, and you will automatically receive our next mailing when it comes out.

We appreciate your business, and we value your trust.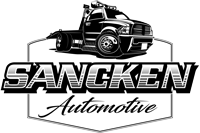 Great Experience! My first time having a vehicle repair at this shop and the people were friendly and most of all honest. Not only do they have their own towing service, which saved me time calling a tow company, but they also came up with a more efficient way to fix my vehicle which saved me money. I paid for my repairs feeling like I was truly cared for and taken care of. I highly recommend this shop!
Jaclyn M.